Xender is one of the most favored and highly rated apps that allows users to share files, videos, music, etc from one device to another. The Xender app has been exploding in terms of popularity since its inception and it now has millions of active users from all around the world.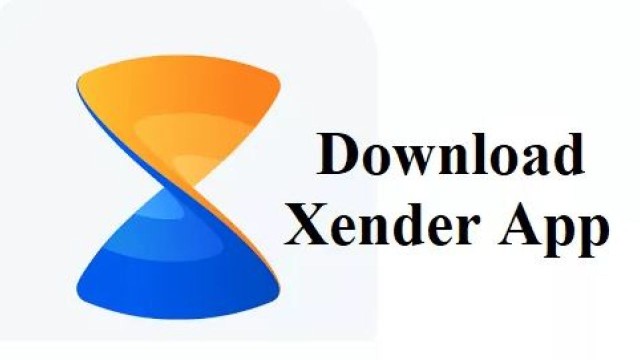 Xender is probably the most efficient app when it comes to transferring a wide range of files and of different sizes. Today, in this article, you will learn about, how you can install Xender on your device in just a few simple steps.
Reasons To Use Xender App
In the Google Play Store, there are plenty of apps that are listed under the File Sharing category. However, not all of them are useful for sharing large chunks of files. There are only a handful of apps that manage to deliver the fastest sharing experience to users.
With the Xender app, you cannot only transfer files from one Android to another Android device, but also from smartphone to PC and vice versa. To put it in simple words, Xender is a cross-platform file sharing application that is available on a wide range of devices such as Android, iOS, Windows, Mac, etc.
You may check out the following list that showcases a few highlight key features of Xender File Sharing App.
Ability to share files across smartphones and PCs without having to rely on Internet data or USB cables.
Option to directly save videos to your device from social media applications like Facebook, WhatsApp, etc.
The App comes with a minimalistic user interface which makes it easy for the users to navigate.
Share a large number of files of any size in just a few seconds from one device to another using Xender.
There are quite a lot of features that make Xender stand out from its competitors in the market. If you're looking for an efficient way to transfer your files from one place to another without compromising the quality, then go ahead and try out the Xender App.
How To Install Xender Apk on Android
Xender App is officially available in the Google Play Store for users to download and use on their devices. However, if you're unable to access the app in the Play Store for some reason, then follow the below steps to manually install the Xender App on your Android device.
Note:- For this method, you need to enable "Unknown Sources" to install third-party apk files on your Android device. To enable the same, Open up -> Settings-> Navigate to Developer Options-> Allow Installations From Unknown Sources-> Toggle. Now you are ready to follow the rest of the steps.
Download the latest version of Xender App in the Apk file(Download link given below) format on your Android device.
Open up the Downloads folder of your device and Tap on the apk file of Xender to proceed further.
Now select the Install option whenever prompted on your screen to begin the process.
Wait for a few seconds for the Apk file to finish installing on your Android device.
After successful installation, Open the App and allow necessary permissions to start using the app.
On your first launch, it's important to grant certain permissions in order for the app to function as intended on your Android device.
APP INFO: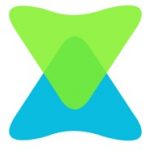 | App Name | Xender |
| --- | --- |
| Size | 24Mb |
| Version | 6.0.1v |
| Developer | Xender |
| Package | cn.xender |
| License | Free |
| Compatability | Android,iOS & Pc |
Advantages of Xender
The app runs on a transfer protocol that doesn't require internet connectivity to function on your smartphone.
Xender is the perfect app for people who are looking for ways to share a large number of files across devices within a short span of time.
Through Xender App, the user can share pretty much anything such as Apks, Files, Documents, Music, Photos, etc without needing any cellular data or cables.
Checkout: Download Shareit for Windows Pc
How To Share Files Using Xender Quickly?
If you're planning to transfer files from one Android device to another Android/iOS device, then make sure to install the Xender app on both devices. In case if you wish to transfer files from your Android device to PC, then make sure to have the Xender app installed on your PC as well.
In order to initiate a file transfer, you will have to follow these steps:-
Firstly, launch the Xender App on your Android device.
Tap on the (+) icon in the app and choose the option to create a group.
Now launch the Xender app on another device and tap on the (+) icon and select the Join Party option.
Make sure to find the other person's device and connect to it to proceed further in the process.
Now just select the file that you wish to share and Tap on the Share option to start sending.
Final Words
Xender is a lightweight app that manages to work flawlessly on pretty much any device or platform. If your work includes regular sharing of large files, then Xender is the best option at the moment. Also, the app is available for free to use, so you don't have to worry about the charges.
Let us know your experience with Xender and what you think in the comment section below.