I don't think there's anyone out there who would not love to talk to their loved ones for long hours. In today's era. We have the facility in place that allows people to talk and chat with others regardless of how far or distant they may be. The service is usually provided by Telecom companies that charge a hefty price for using the service. TextNow is an app that can help you cut down your phone bill by half. Yes, you have read it right! Today, in this article, we're going to discuss TextNow and how you can install it on your Android device. Make sure to stick with the article until the very end.
TextNow App for Android
You're just one installation away from getting access to the free unlimited and messaging facilities on your Android device. Users don't have to pay anything to make local calls within the country i.e US and Canada. In addition to this, there's also an option to make International calls if you want at a dead cheap price. The charges for International Calling are way lower than what your current Telecom operator is charging.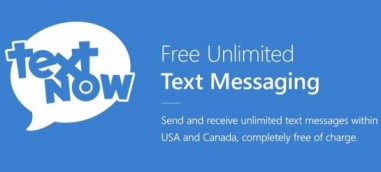 After installing the TextNow app, you will be asked to create an account in order to avail of the service. Once the sign up is complete, you will be given a bunch of US numbers to choose from. You can use the selected number to make calls from or send text messages from your friends. It's quite simple and straightforward in terms of concept, you might want to check out the features of TextNow app to know more about it.
Features Of TextNow App
There are plenty of reasons to use the TextNow app if you're living in the US and Canada. Some of the highlight features of the Textnow App are mentioned in the following list.
Free Unlimited Calling to anyone in the United States and Canada using the TextNow app.
Send Unlimited Text messages to as many friends as you want using the TextNow App.
Option to make crystal clear International Calls at dirt cheap prices from your smartphone.
The App comes with an easy to understand navigation system and minimalistic user interface.
Tons of ringtones, themes, colors, etc to choose to customize the app and your experience.
People who are living outside of the aforementioned countries can also use the app to message and call their friends for free up to a certain period of time. After going through the above list of features, you might want to install the App on your Android device and try it out.
Importance of TextNow App
The TextNow app has been in the market for a very long time and has evolved into a Voice Over Internet Protocol (VoIP) app. The app has been gaining quite a lot of popularity in the US and Canada. Also, the user base of the Textnow app has been exploding since it's inception.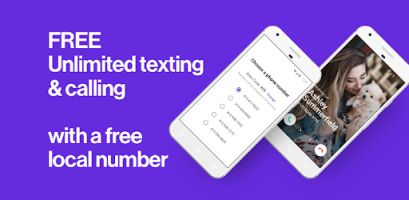 TextNow is a popular Android app that offers the facility of free calling and messaging to its users. So, basically, as a user of the TextNow app, you will be able to call and talk to your friends for hours and hours without having to worry about the charges. Furthermore, the app also provides free unlimited messaging service to all of its users. For people who are living in either the United States or Canada, the TextNow app is going to be super useful for you.
App Info: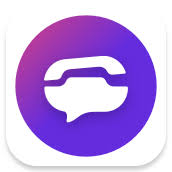 | App Name | TextNow App |
| --- | --- |
| Size | 31mb |
| Version | 20.14.0.1v |
| License | Free |
| Compatibility | Android 5.0 and higher |
| Category | Communication |
| Developer | Community@textnow.com |
Screenshots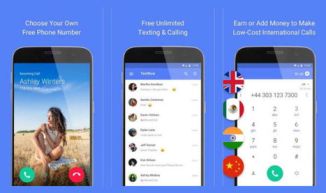 How To Install TextNow App On Android
TextNow app relies on your Internet Connectivity to make calls and send messages. It's totally legit and has been downloaded by millions of users from all around the world. If you would like to install the TextNow app on your Android device, then follow the below-mentioned steps properly.
First of all, download the Apk file of TextNow by clicking on the download link on your Android device.
Meanwhile, Go to your Settings menu and open up the Developer Options on the next screen.
Find the option "Allow Installations From Unknown Sources" and Enable it to proceed further.
Now head over to the Downloads folder on your device to find the Apk file of Text Now App.
Tap on the TextNow Apk file and confirm the installation by selecting the "Install" option when prompted.
Within a few seconds, the App would be successfully installed on your Android device.
Now open the TextNow and grant the necessary permissions to start using it.
Certain permissions are mandatory to allow, otherwise, the app wouldn't be able to function as it is supposed to on your device.
Also, check out: Textplus, Talkone,Wire.
Conclusion:
TextNow is one of those apps that comes quite handy when you want to make a quick call or send a text message to your friends or family. What's impressive is that it allows you to select your desired phone number from a series of numbers on your sign up. Go ahead and give it a try yourself.
One must have heard or read the name TextNow somewhere on the Internet unless you're literally blind and deaf and have been living under a rock. In case if you face any issues or have doubts to be cleared, then let us know in the comment section.