Getting the latest version of Google Camera installed on your device might not be an easy task for a novice. The Google Camera app that comes installed on Pixel phones does all the magic while recording videos and taking photos. Unfortunately, the Google Camera app is exclusive to Pixel phones only, however, if you can somehow manage to get the Google Camera app on your Android device, then it's possible to replicate the Pixel's camera performance on your device as well.
Google Camera app
In today's date, Pixel phones are considered to be the king in the camera segment of smartphones. There's absolutely no competition when it comes to Pixel's camera performance. Of course, the Pixel phones made by Google packs solid hardware, however, the main secret behind its camera's stunning and jawbreaking performance is the software that does the post-processing and machine learning abilities. The general coding of the software is something that allows pixels phones to capture excellent photos.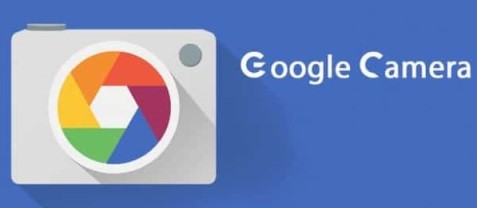 So, in this article, I'll be showcasing a guide to help you with the installation process of Google Camera Apk on your device. You don't need to have a pixel device to use Google Camera app, this method works with any Android device.
What Makes Google Camera Better?
The traditional and default camera apps that usually come with Android devices are meant for casual users. If you're into mobile photography or love taking detailed pictures, chances are, the default camera app of your device might not be a good option. The cameras on Pixels phones are powerful and insanely good, all credit goes to the Google Camera app present on the pixel phones that does all the optimization work.
With the help of the Google Camera app, you can capture highly detailed photos and record excellent videos. The image processing aspect of the app is outstanding, which helps in taking clear shots and provide a great extent of detailing in the photos.
There are plenty of things such as Artificial Intelligence, Night Mode, etc, that make the Google Camera app so amazing. In order to experience its true power, you need to try out the app by installing it on your Android device.
Checkout: Download v20.14.0.1 TextNow App for Android
How To Download Google Camera On Other Phones
As mentioned in the earlier part of the article, the Google Camera is exclusive and limited to Pixel phones only. However, a few intrepid and indie developers have managed to port the Google Camera for other devices as well. So, what this means is that you can install Google Camera and use it on any Android device without any limitations.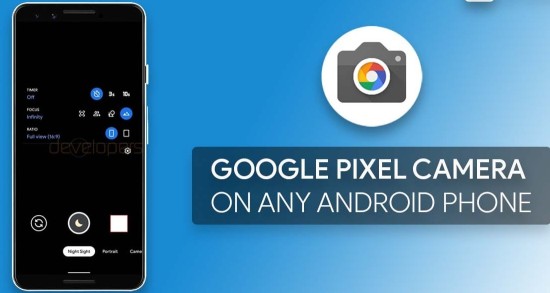 Of course, the features and functionality of the Google Camera on other devices would be limited, but the photos and videos captured using the Google Camera would be way better than your regular camera app. There is a workaround that you need to follow if you wish to install Google Camera app on your Android device. Go ahead and follow all the steps mentioned in the below guide carefully.
Requirements To Install Google Camera On Other Phones
Google Camera app is an extraordinary app that requires the following things in order to function on your device. Make sure your device meets the following requirements, otherwise, the Google Camera may not perform properly as intended on your device.
Your Android device should have Camera2API enabled.
Internet Connectivity to download the Google Camera Apk.
At least 50 MB of free storage space on your device.
And, also a bit of patience is required.
If the above-mentioned requirements are met, you're all set to install the Google Camera on your device.
How To  Download and Install Google Camera Apk On Android
Since we're going to install the Google Camera manually using its Apk file, it's important to enable the "Allow Installations From Unknown Sources" option by going into the settings. Otherwise, you won't be able to install the Apk file on your device.
In order to enable the "Unknown Sources" option, you need to Open up Settings of your Device -> Scroll down and Open up Developer Options-> Find the "Allow Installations From Unknown Sources" option -> Toggle it and close the Settings.
APP INFO: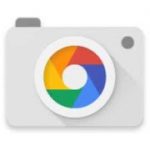 | APP NAME | Google Camera App |
| --- | --- |
| Size | 77.4mb |
| Version | 7.3.021.300172352 |
| License | Free |
| Package Name | com.google.Android.GoogleCamera |
| Compatibility | Android 4.4 above |
| Category | Android/Tools |
| Rating | 4.3* |
You can start by downloading the Google Camera in the Apk file format on your device.
Head over to the "Downloads" folder and there you will find the Apk file of Google Camera.
Tap on the Google Camera Apk file, and wait for the installation screen to appear.
Now select the "Install" on your screen in order to begin the installation process of the Apk.
Wait for a few seconds and the Apk will finish installing on your Android device.
Launch the Google camera app and allow "Camera" permissions to start using the app.
ScreenShots: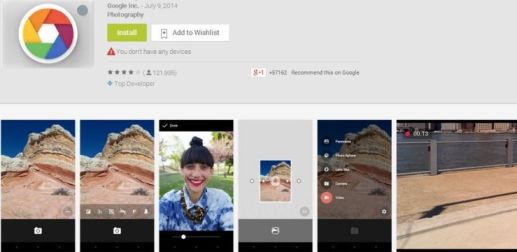 Once all the necessary permissions are given, you will be able to get the Pixel-like experience on your Android device.
If you are facing any issue in downloading and installing Google camera just click here
Final Words
Note: Please keep in mind that some of the features of the Google Camera may not work on your Android device due to hardware limitations and differences.
I guess this is going to be the end of this article and I hope I have covered pretty much everything you need to know about the Google Camera App. In case if you face any issues in the installation process of the Apk, then let us know in the comment section below.