Apple's iMessage is a platform where users can chat with their friends and family through text messages. The iMessage app is common across all Apple's devices such as iPhone, iPad, Mac, etc. The developers behind iMessage have been improving and adding plenty of new features in order to gain the interest of users. A few years back, two new features called Create Animoji and Memoji have been added to the list. With the help of these two new features, users will be able to make use of their desired Emojis in texts in order to express themselves in a better way.
What are Memoji and Animoji?
Let's start off by explaining these two features that have fueled the trend among iOS users. Firstly, Animoji is a feature wherein users can use icons of various objects and animals. The second one, Memoji is kind of similar, but it compromises avatars that you can create manually and customize them yourselves to make them look like you.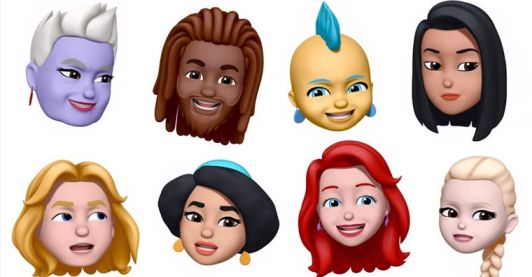 Of course, you can't directly put your face as emoji, but these avatars can be customized in order to make them almost like you or similar in some cases. Today, in this article, we'll be focusing on the latter one, i.e Memoji and how you can use it on your iOS device to create and customize avatars. So, let's not beat around the bush wasting any more time, and jump straight into the topic.
How To Create Memoji and Animoji on iOS & Android?
You can create your very own emoji that looks similar to you, with the help of Memoji feature on your iOS device. After successfully creating a Memoji, you can use it in your text messages to send it to your friends on the iMessage platform. Creating and customizing memoji is kind of fun and easy, but it could be a little too much to handle if you don't know the right steps for it.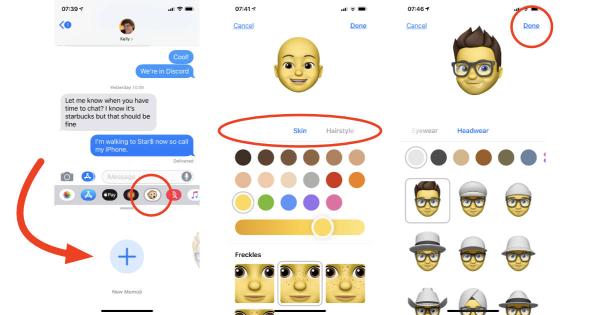 Using the Memoji feature, you can choose to create an emoji of you or your friends within a few seconds. Also, the process of creating emojis is free, you don't have to worry about paying anything.
Here are the steps to get started with Memoji and create your own emoji.
First of all, Launch the Messages app on your iOS powered devices such as an iPhone or iPad.
On the top right corner of the screen, you will find the "New Message" option, Tap on it.
Now select the App Store option which is situated right next to the text type in the conversation field.
Tap on the three-headed Animoji icon on the next screen to proceed further in the process.
Scroll through the available Animojis and Tap on (+) icon located on the left corner of your screen.
Once the blank memoji canvas is opened up on the next screen, you need to select attributes.
Now use the available options to customize your Memoji by adding stuff like Hairstyle, colour, skin, etc.
Once you're done with the customization part, Tap on "Done" option to save your memoji.
Within a few seconds, the created Memoji will appear in your Animoji drawer list.
That's it, now you just have to select your Memoji from Animoji in order to send them in a text message.
The other person will be able to view your Memoji in the text message without any issue. You can create as many Memoji as you want using the above-mentioned steps without any hassle.
Whatsapp Memoji and Animoji Stckers
How To Edit Memoji On iOS and Android
You don't have to worry or panic if you have mistakenly added the wrong hair colour or skin colour to your memoji. There's always an option to edit and customize the memoji the way you want and as many times as you want. So, if you would like to make changes such as change skin colour from grey to blue or anything else, then use the edit option.
If you are not aware of the customization or editing process of Memoji, then go ahead and follow these steps properly.
Start off by opening the Messages App on your iPhone or iPad.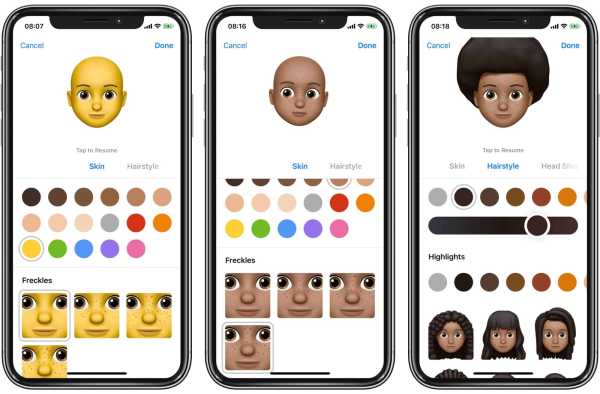 Select the "New Message" icon located in the top corner of your screen.
If you don't see the App Tray, then Tap on App Store option to proceed.
Now start scrolling through the list and select your desired Memoji that you wish to edit.
Tap on the three-dotted icons on the memoji to find the options for editing your Memoji.
Browser through the options and make your desired changes to Memoji.
Now Tap on "Save" option to keep the changes that you have just made to your Memoji.
Jump to: Download latest Memoji's 2020
Final Words
The Animoji options consist of various Animals and object icons that you can use as your Emoji. But, the Memoji feature lets you create your own avatar that looks like you. Using the above-mentioned instructions, you can create as many memoji as you want without any restrictions.
You can also make memoji of your friend and use them in your text messages. Make sure to share your experience with us in the comment section below.