These days the Aadhaar card has become mandatory for each and everything and most of the financial and scheme related things in India are related to the Aadhaar card hence it is always good to have an updated Aadhaar card for your benefit.
Guide to Update address in Aadhaar Card
One of the most common things that are being updated in the Aadhaar card frequently is the Aadhaar card address. Most people do not stay in their own houses so their address is frequently being changed. Once in a while when you change to a new home you need to update your address in the Aadhaar card. Follow the below few steps on how to address this issue.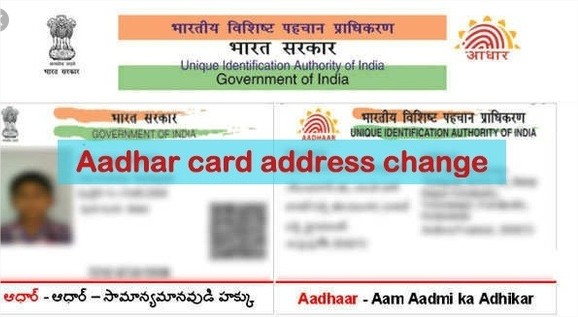 In this article, you will learn about 3 ways of updating your Aadhaar card details easily. Just follow the below-given steps and in no less than 90 days your Aadhaar will be updated and ready for download. There are three ways of updating your Aadhaar details and all three of them are mentioned below:
Updating address online
If you want to update your Aadhaar card addresses online then you have to have registered valid mobile number with the Aadhaar card, only then will you be able to update it online. Because all transactions are OTP authenticated and registering your mobile number with the Aadhaar card is mandatory.
The self-service update portal can be used to update your demographic details such as name, date of birth, mobile, Gender and email address.
Follow the below-given steps to update your address in the Aadhaar card.
Step 1: Go to the Aadhaar card self-service update portal(https://uidai.gov.in/).
#Step 2: Login using your Aadhaar number after entering the verification code.
Step 3: Select box which says the address.
#Step 4: Scan and upload the self-attested identity and address proofs supporting your claim for address change
Step 5: After submitting the request you will be given an Aadhaar card update request number with which you can for the track the status of your request.
How to change the address in your Aadhaar card by visiting nearby enrolment centers
The advantage of visiting an enrolment center is that you can also update your biometrics. Such as fingerprints, photographs along with iris.
Step 1: Carry all your original documents that are required for updating at the enrolment center. The original documents will be scanned and the copies will be kept with them.
Step 2: Enrolment centers that are set up by UIDAI are the only authorized centers.
Update your Aadhaar card details by post
Update your Aadhaar card details by post by downloading the form from the UIDAI website. All you need to do is check in the address bar and fill all your details.
Screenshot for updating the Aadharcard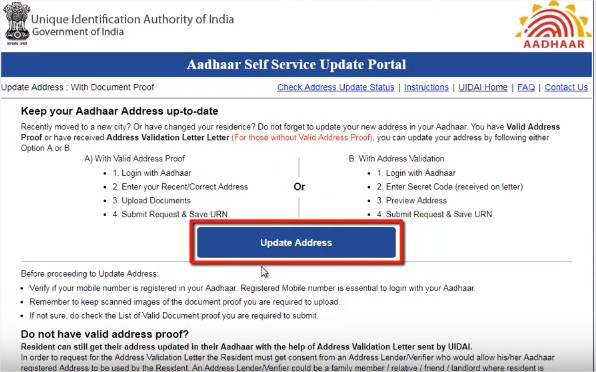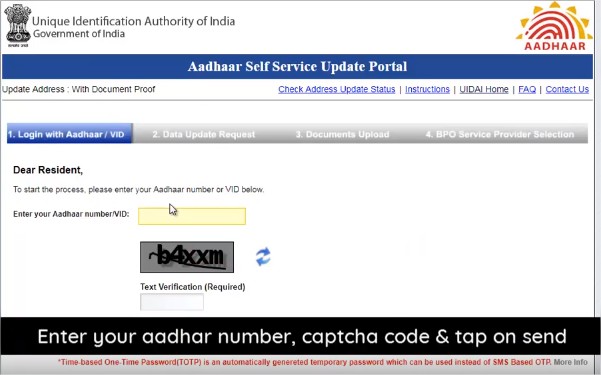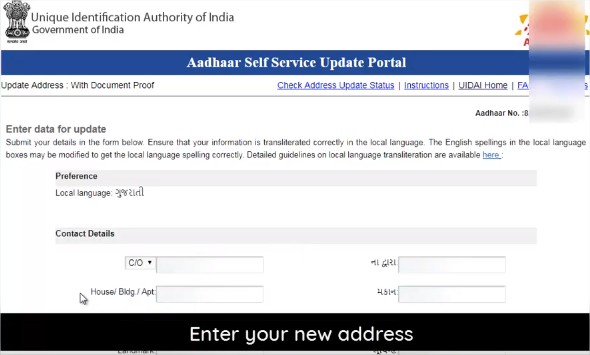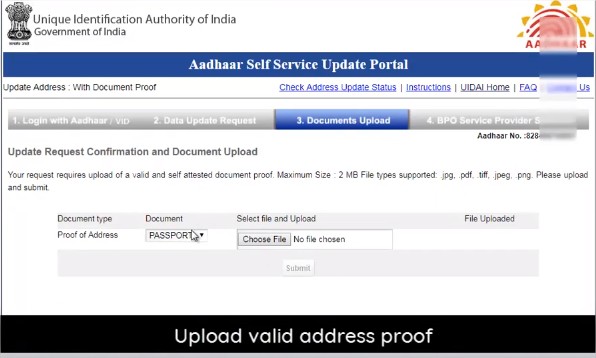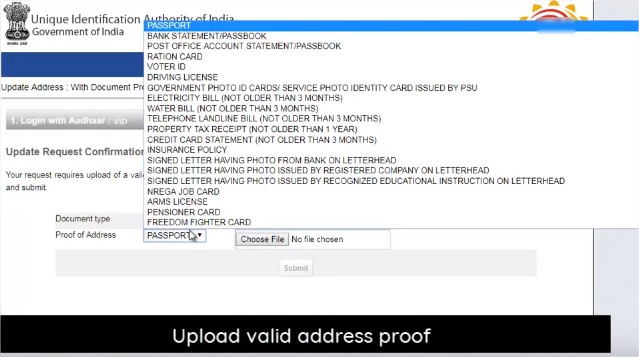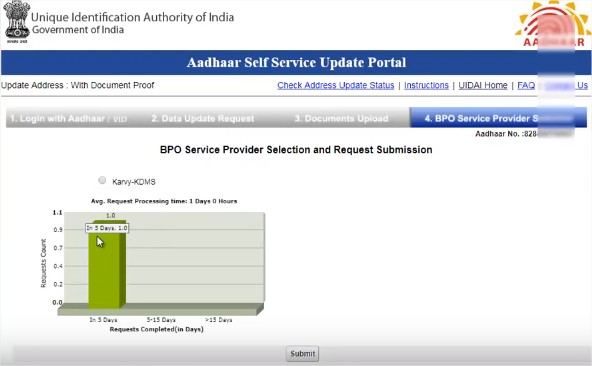 If you want to know more about Aadharcard details click here.
Conclusion:
The cost of updating your Aadhaar card details is about 25 rupees and it will take around 90 days until your details get updated. Once they are updated, your new card will be available for download on the official UIDAI website.