How to Change Default Language in Google Chrome Browser: Google Chrome is one of the most used browsers around the world. Stats say that more than 60% of the world uses Google Chrome. Being the fastest growing and the most using browser google Chrome has always had the responsibility to take the internet to people in their languages.

Google accepted responsibility and has done the same. You can now use Google Chrome in your language. All you need to do is change the default language google Chrome web browser to a language you need it to be in. This article will help you learn the procedure on how to change the default language in Google Chrome browser.
How to Change Default Language in Google Chrome Browser
Step 1: Open Google Chrome browser
#Step 2: In the upper right side corner of the browser there is a drop-down menu with 3 dots, click on it.
Step 3:And next  In the drop-down menu click on settings.
#Step 4: Scroll down to the below the page you see an option called advanced, Click on it.
Step 5: Go down or Scroll down until you see the language option.
#Step 6: Click on add languages at the bottom of the language section.
Step 7: Select the language that you want to add, there are a lot of language options which are arranged alphabetically to scroll down to see more.
#Step 8: Who once you select your required language go to the bottom of the page and click on add.
Step 9: Click on the menu option which is on the right side of the language option.
#Step 10: And then Click on Display Google Chrome in this language in the popup menu that comes up.
Step 11: Once you are done with all the steps click on relaunch.
After about 30 to 40 seconds your Google Chrome browser restart will occur. You can now use your Google Chrome in your default language.
Screenshots: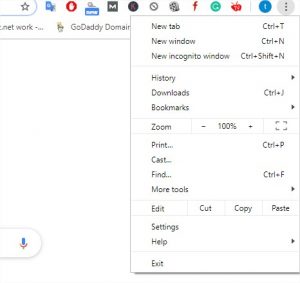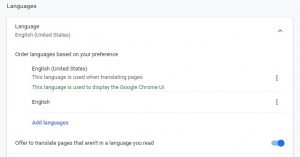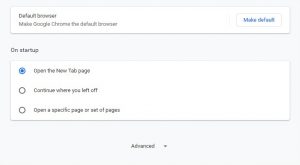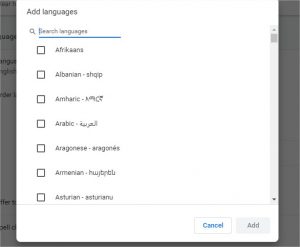 Conclusion:
Technology has enabled us and also given us love scenes to make our lives easier but then there are some things which need more improvement. One such thing is the website will still be in the original language they have been created this option will only help translate those pages into the language you desire so that you can understand it. You can always have the option at the top of the page to revert it to its original language.
Who knows Technology may give this option to completely translate the entire page into the language you desire. Until then keep reading articles as we share some knowledge about technology and how to use it for our advantage.Keeping our website for more articles and also feel free to comment and ask your queries in the comments section below we would be happy to help you thank you.